Available for new development
GM1000Px Multi-axis Module (Datasheet)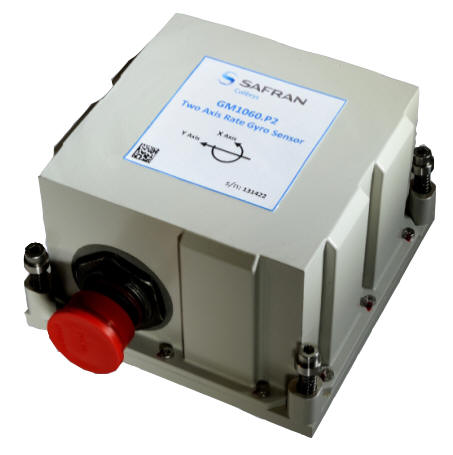 The all new GM1000Px vibrating rate gyro package is a single or multi-axis rugged version of the package GM1000 version. Single (P1), Dual (P2) or Three (P3) axis vibrating gyro's housed in a common hermetic package are available. Each unit is factory calibrated and compensated for temperature effects to provide high accuracy differential analogue output voltages. The units are powered by a single 0/18 to 32 Vdc supply and is equipped with EMI/EMC filters (according to Mil Std 1275E).
It has already proven operational MTBF reaches of 1 000 000 hours.
The GM1000Px is ideal when very low noise, excellent bias over temperature performance, low power consumption, lightweight and rugged durability are desired. It is the best option for demanding applications in harsh environments such as stabilization (platform, flight control systems, sighting devices), as well as IMUs and AHRS for angle computation.
The GM1000Px comes in an easy-to-integrate package, hassle-free for the system designer.