Production
VS9000 Vibration Sensor (Datasheet)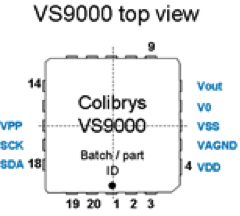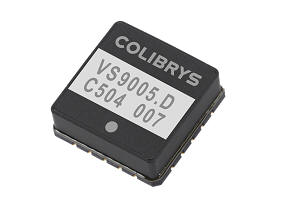 The trusted MEMS for the most demanding applications involving vibration sensing since 2008, the VS9000 vibration sensors offer large frequency response and performance stability, as well as low power consumption.
The field-proven Colibrys VS9000 embeds a mass-produced MEMS sensor, a die attach, an ASIC and a temperature sensor, the combination if which offers large frequency responses from DC to 1000 Hz ±5% (min), 3000Hz ±3 dB. The sensor also offers great bias and scale factor temperature stabilities of ± 0.1mg/°C (typ) and 100ppm/°C (typ). The VS9000 has the lowest power consumption on the market, featuring a maximum of 2mW.
This vibration sensor is available with a wide variety of ranges from ±2 to ±200g, which will allow it to address various applications with a single electronic interface and package.
With nearly one million sensors shipped over the past 25 years, our technologies deliver field-proven, long-term reliability and performance for your most demanding applications. All Colibrys products are designed and manufactured in Switzerland and are individually tested and qualified to Colibrys standards.